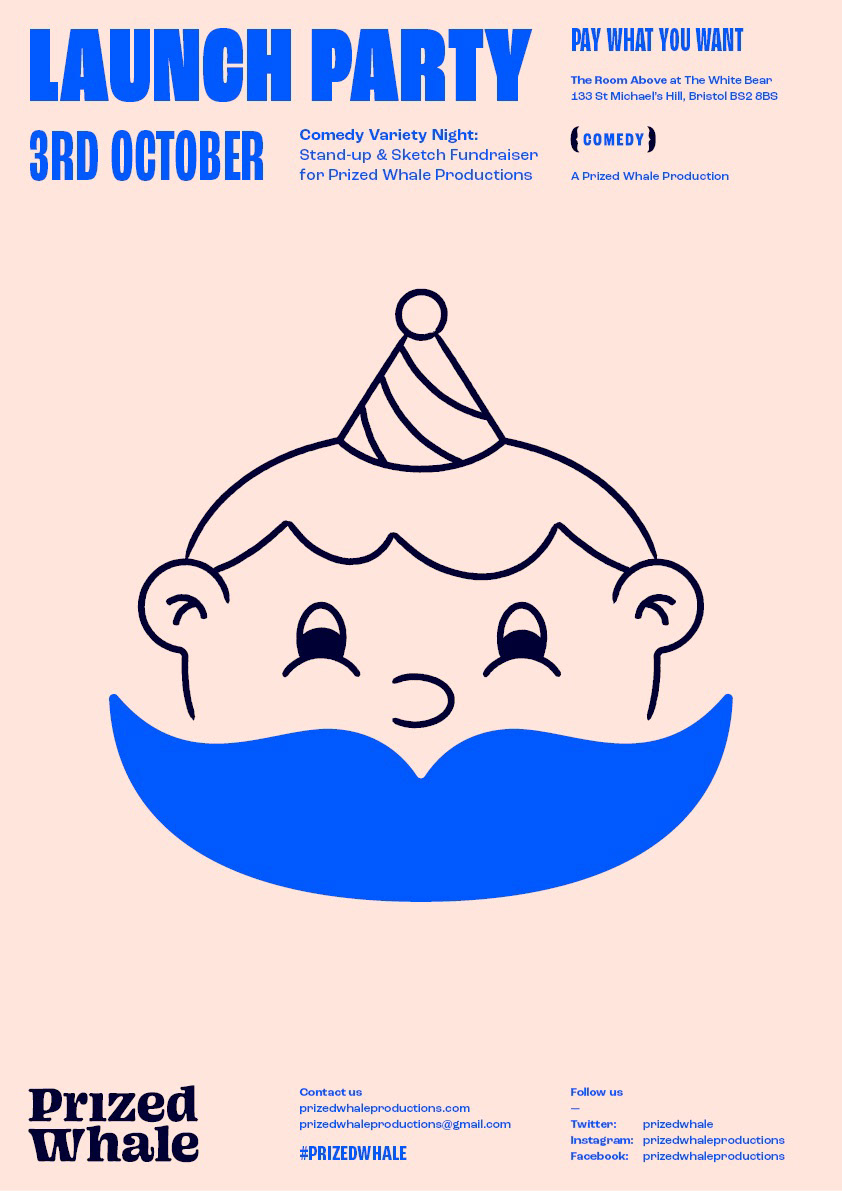 Prized Whale Productions has arrived; and what better way to celebrate the opening of a new Bristol-based comedy production company than a party!
Come along to the Room Above at The White Bear, this Thursday (October 3rd) 8pm for a night of stand-up, improv and sketch comedy. Be there first hand to see and hear all the new exciting projects that Prized Whale has lined up. Did we mention the night is PAY WHAT YOU WANT!!
If you're looking for a cheap night out full of laughs then come on down to the Launch Party!
Prized Whale Company's Sketches 
Be sure not to miss this big ol' party! Expect Balloons, Drinks and Laughter
Check out the photos here: