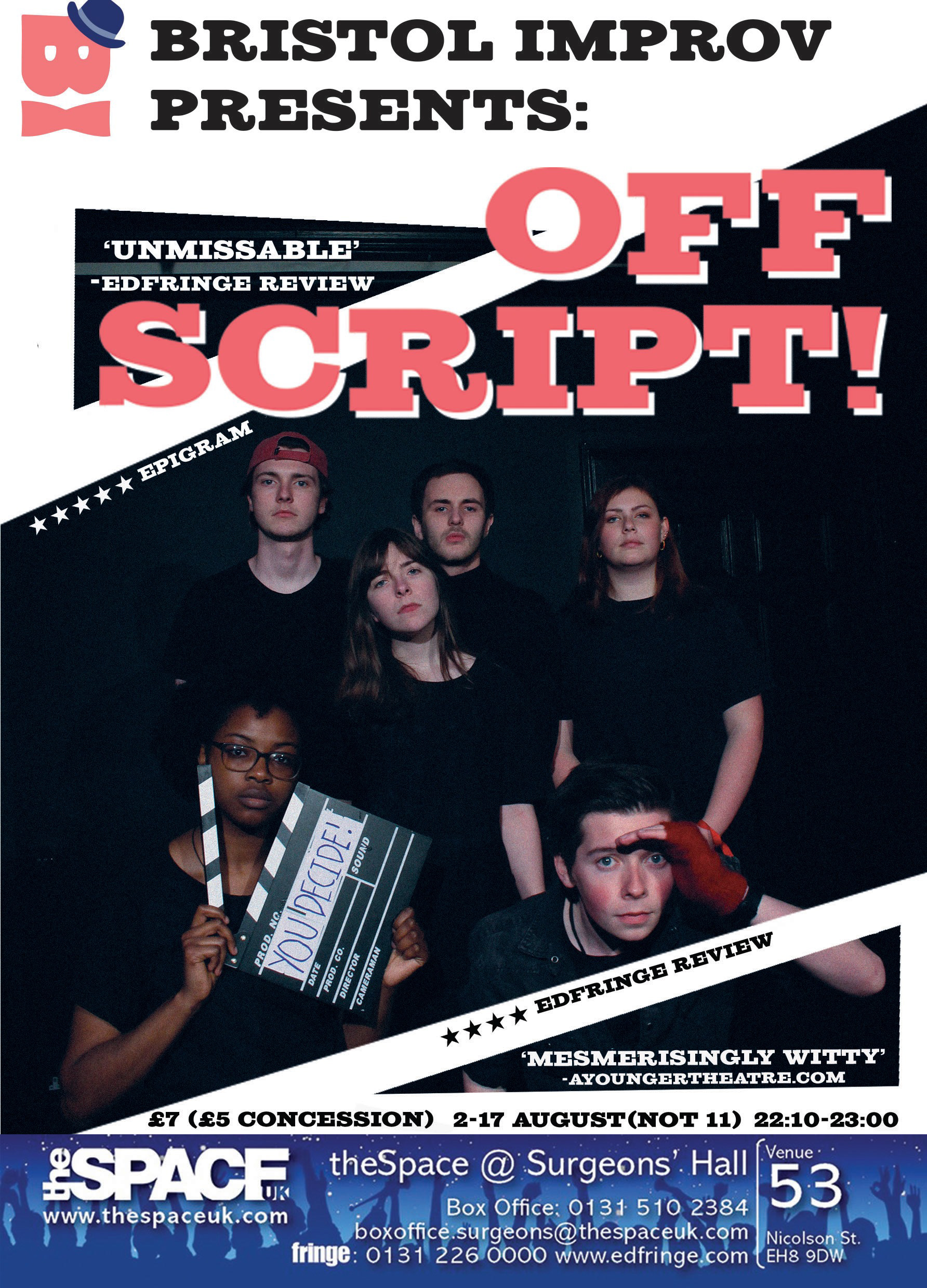 Offscript! was a format initially devised with Bristol Improv. Harry Allmark was Directing with Lucy Ruddiman and Lily Bower-Kali as producers - the cast was made up of Sarah All, Jacob Burley, Jake Detenber, Antoinette Morris, Katy Pritchett and Ben Shotton. The original write up description of the show went as followed;
Bristol Improv Presents: Offscript!
Directed by Harry Allmark, Bristol Improv Presents: Offscript! is the improvised 'making-of' a play or film when you watch a show you only see half the action. Join Bristol Improv for the drama that unfolds both on and off the stage. Performed 3 shows in Bristol and from the 2nd - 17th August 2019 at the Edinburgh Fringe Festival.
⭐️⭐️⭐️⭐️​​​​​​​ 'The Derek Awards' ⭐️⭐️⭐️⭐️ 'Binge Fringe Mag'
Keep up to date with Prized Whale Productions for information about their latest performance.